Fat Dispersible Food Colorant
Colouring is achieved through the dispersion
of the coloured particles in the food.
Aluminum-based insoluble food colours are used to colour oil-based products, such as chocolate, buttercream, candy, and pastry coatings. It is perfect to limit colour bleeding when several colours are side by side.
Advantages
Ideal for fatty substances , such as chocolate
Without titanium dioxide (E171), except for the white
Less aggressive colouring than the water-soluble variety
Colouring through dispersion to limit bleeding
* As food safety standards vary from country to country, see product description for more information.
White
10g : P5-B00
30g : P15-B00
100g : P50-B00
500g : P250-B00
2kg : P1K-B00
Yellow
5g : P5-B01
15g : P15-B01
50g : P50-B01
250g : P250-B01
1kg : P1K-B01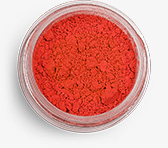 Orange
5g : P5-B02
15g : P15-B02
50g : P50-B02
250g : P250-B02
1kg : P1K-B02
Red
5g : P5-B03
15g : P15-B03
50g : P50-B03
250g : P250-B03
1kg : P1K-B03
Pink
5g : P5-B04
15g : P15-B04
50g : P50-B04
250g : P250-B04
1kg : P1K-B04
Brilliant Blue
5g : P5-B05
15g : P15-B05
50g : P50-B05
250g : P250-B05
1kg : P1K-B05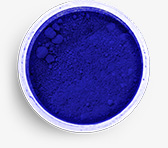 Indigo Blue
5g : P5-B06
15g : P15-B06
50g : P50-B06
250g : P250-B06
1kg : P1K-B06
Green
5g : P5-B07
15g : P15-B07
50g : P50-B07
250g : P250-B07
1kg : P1K-B07
Light Green
5g : P5-B08
15g : P15-B08
50g : P50-B08
250g : P250-B08
1kg : P1K-B08
Purple
5g : P5-B09
15g : P15-B09
50g : P50-B09
250g : P250-B09
1kg : P1K-B09
Brown
5g : P5-B10
15g : P15-B10
50g : P50-B10
250g : P250-B10
1kg : P1K-B10
Black
5g : P5-B11
15g : P15-B11
50g : P50-B11
250g : P250-B11
1kg : P1K-B11